About Travel Passion Inc.
Estb. in April 2009 having its head office in New Delhi (India) with a widespread associate/ representative 
network all over the country and the Indian sub-continent (Nepal, Bhutan and Sri Lanka).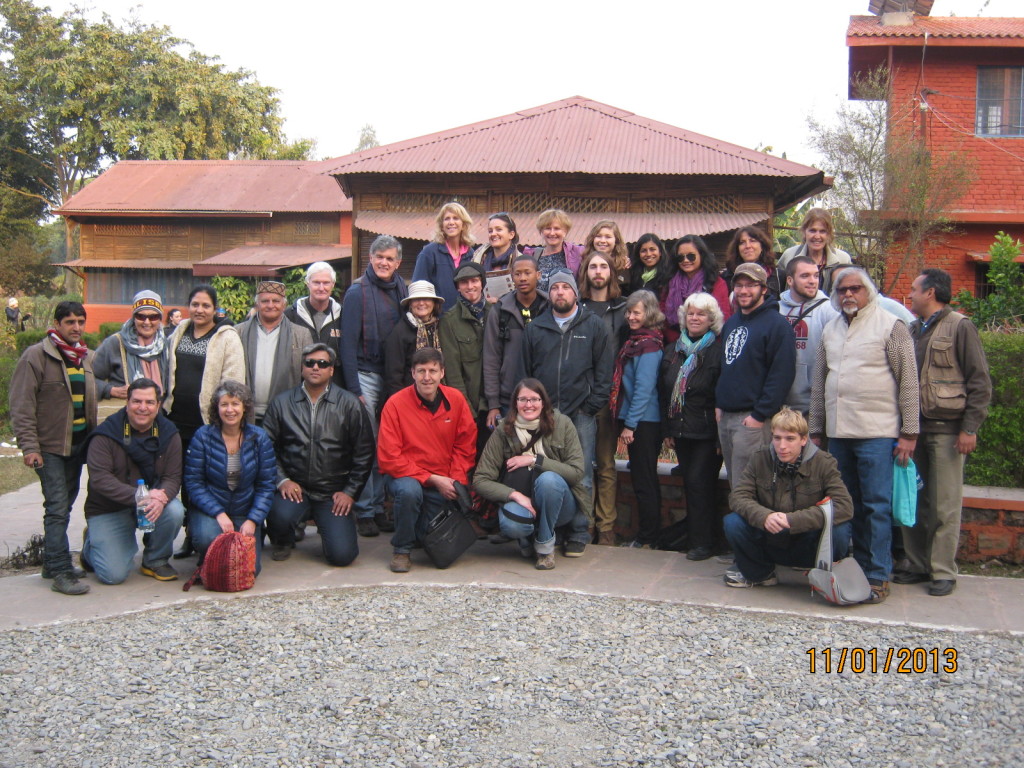 At the outset, we would like to introduce ourselves as an up and coming Inbound Tourism Company in India. It is always a challenging assignment to address the things happening in your own country and to represent the whole industry with the help of a couple of words. In our words, TRAVEL PASSION INC. is a talented amalgamation, which has all of the best genes of the inbound industry.
India is a land apart, a destination like no other… Mysterious, colorful, exotic, always memorable, a visit to the country is a power-package of changing spectacles of religions, customs, festivals, sights, and sounds. A holiday in India is always an eventful experience and one that requires perfect scheduling, planning, and budgeting. This is a vast country, and logistics are an important factor for travelers. This is where TRAVEL PASSION INC. comes into its own.

Whether it is beaches or hill stations, forts or temples, wildlife sanctuaries, or safaris in India, Nepal & Sri Lanka, our Inbound Tours Department offers a wide range of services for both the individual tourist as well as groups. Throughout your journey, you will experience our own special brand of personal, customized service. Though we are saying it ourselves, We know our country at its best.
What will make you Go To TRAVEL PASSION INC. "A Passion for Travel":-
Professionalism with personalized attention: Our professional and very personalized channel of operation offers you the best services. The combination of our professional working culture and personal care leave no room for any kind of excuse. One can feel it from the very beginning of your enquiry to us. TRAVEL PASSION INC. hospitality will leave long-lasting memories of our togetherness in the mind, heart, and soul of every single traveler.
Guest first, money second: We don't have any hesitation in telling you that we have adopted a western working culture to provide you the best services. Our team of consultants and planning department is an excellent example of our working culture. As India is a developing country, we still have lots to learn in many sectors, including tourism the industry, to match international standards, which our team of experienced consultants is continually learning and incorporating into our best practice and work ethics. We are a service-oriented, not-profit oriented company. We are a company that prides itself on putting client service and satisfaction back into tourism industry.
Honesty, Transparency, and Commitments are our focus: Honesty is the best policy in all our departments; from the planning of your itinerary to the operation and handling of guests. These all three words -Honesty, Transparency, and Commitment – all stay in front of our eyes.
In-Depth Knowledge of Indian tourism: The old proverb "Knowledge is power" is the source of our inspiration to carry on learning from day-to-day life. TRAVEL PASSION INC. ensures you that your inquiry will be always replied to with the best possible routing and the best possible price by senior staff, who has a sound knowledge of all destinations.
Specialization in Inbound: We are proud to say you that Travel Passion Inc. has expertise in inbound tourism. Our company caters primarily to the high-end segment of the inbound market and conducts a range of group and individual tours throughout India for its clients from across the world.
"Atithi Devo Bhavah"
– our guest is our God in our abode. Keeping alive our age-old tradition, we treat all our customers as our guests in Incredible India with our Airport Meet and Greet Services.
Travel Passion Inc. has added another feather in its cap by specializing in MICE – Meetings, Incentive, Conferences and Events. Whether it is a discreet gathering for a few key decision-makers or a groundbreaking event for executives, meetings are organized with precision and planning.
With a fleet of the latest model cars, coaches and quality / deluxe hotels, we promise exceptionally great service at extremely competitive prices.
TRAVEL PASSION INC, the complete travel solution provider, is with you at every step of your travel – our services begin once we sell you a ticket/tour and end only when you, as a traveler, reach home safely and completely satisfied with all our arrangements.
Our mission is to provide outstanding travel related solutions to our global clients by ensuring 100 % customer satisfaction.
Travel

 

Passion

 

Inc

. offers Special Interest Tours like
Photographic Tours,

Architectural Tours,

Museum Tours,

Foodie/ Gourmet Tours,

Gandhi Legacy Tours (Led by Grand-son of Mahatma Gandhi & Great Grand-son of Mahatma Gandhi),

United Christian Ashram Tours,

Educational/ Study Tours,
Wildlife Tours,

Cultural Tours,

Wellness Holidays,

Beach Holidays,

Incentive Tours,

Luxury Train Tours in India,

Tailor Made / Customised Tours from Luxury to Standard (as per the requirement).
"Juniper,
Namaste, Thanks for providing us with such a wonderful adventure and for sharing your talent , spirit ans sense of humour with us. I couldn't have expected a more adventurous and fun time!"

Malia Everette
Director of Reality Tours,
Global Exchange, USA
"Thank you Sarfaraz for all your work and support and to you as well Alok for consistently caring for all the group dynamics and the participant's needs. Thank you Arun and Tushar for your insight, leadership, energy and sharing's."

Alessandro
Reality Tours, Global Exchange, USA
I would like to thank you for all the amazing work you have done. I'm really happy, and I didn't have any doubt about it, that the delegation would have been a success. I hope that more people will sign for the upcoming ones.
Un Saluto